Welcome
to Shawn Nally Endodontics
Greenville's Premier Endodontic Specialists
Nally Endo provides expert endodontic care to help our patients thrive. Our number one priority is the health and comfort of our patients. We use the latest technologies to deliver cutting-edge treatment and exceptional patient outcomes.

We believe that patients come first and strive to make you as comfortable as possible and relieve any anxiety you may have.

We embrace the latest technological advancements available to the endo field to ensure seamless procedures and the highest quality results

.

Dr. Shawn R. Nally has been practicing endodontics in Greenville, SC since 1993 and has practiced in other locations for years prior.
Nally Endo is the Upstate's leading specialist provider of the GentleWave® Procedure – a revolutionary alternative to root canals that removes the bacteria living throughout your root canal system while keeping your natural tooth intact. Dr. Nally has been using the GentleWave® Procedure since the fall of 2017. For more information see the video below or check our FAQ section.
Nally Endo is committed to providing the best possible care for your patients. Our friendly, experienced staff uses state-of-the-art equipment, and we have a meticulous attention to detail when it comes to ensuring optimal patient outcomes.
Services include:
– Complete endodontic capabilities –
– 3D imaging –
– Root canal therapy & root canal retreatment –
– Apexification & apical surgery –
At Nally Endodontics, everyone is family. Our team goes the extra mile to make sure that you are comfortable at all times. Our endo-team works closely with patients so they understand their condition, treatment plan, and procedure costs before moving forward. The goal is to make the experience as pleasant as possible and to provide the highest-quality root canal therapy available. From advanced equipment to patient-first service, every part of Nally Endo is designed to put the patient at ease, so you leave feeling confident and happy with your care.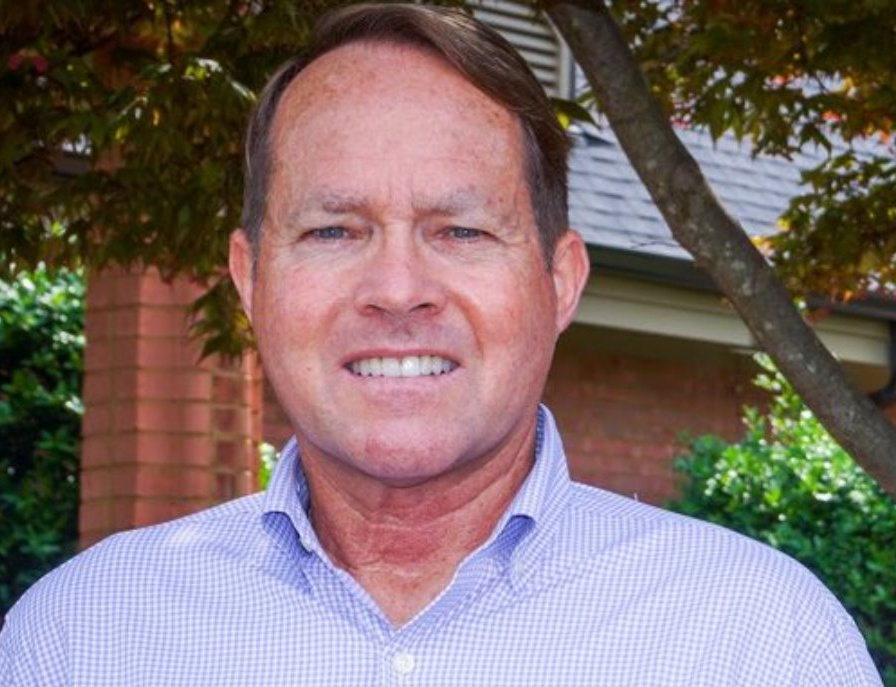 Dr. Shawn R. Nally DDS, PA
Endodontist / Owner
Dr. Nally graduated from Miami University of Ohio in 1979, graduated from dental school in 1983 from The Ohio State University and received his endodontic specialty license from LSU in 1991. Dr. Nally participated in the GPR (General Practice for Residency) for 1 year at Miami Valley Hospital in Ohio. He then practiced general dentistry until 1989 in Ohio and North Carolina, then went on to LSU to get his endodontic specialty license. Dr. Nally started practicing endodontics in Greenville in 1993. Prior to Greenville, Dr. Nally worked as an endodontist in New Orleans for two years. He prides himself in using the most sophisticated techniques and materials and strives towards excellence. He attends many continuing education courses to ensure he is up to date on the latest technology. Dr. Nally also volunteers at Greenville's Free Clinic – he enjoys giving back to the community. Dr. Nally enjoys spending time with his wife (Renee) kids (Gigi & Wyatt). In his spare time he likes to play golf, work out, cycle and run.
Nikki Hegger
Manager
Nikki was born in Louisiana and has lived in South Carolina for over a decade. She enjoys watching college football (especially LSU) and spending time with her husband and their daughter.
Darcy Vanborg
Assistant
Darcy is originally from Alaska and has been in Spartanburg for nearly a decade.
Frequently Asked Questions
What is an Endodontist?
Endodontists are dentists who specialize in maintaining teeth through endodontic therapy — procedures, involving the soft inner tissue of the teeth, called the pulp. The word "endodontic" comes from "endo" meaning inside and "odont" meaning tooth. Like many medical terms, it's Greek. All dentists are trained in diagnosis and endodontic therapy, however, some teeth can be especially difficult to diagnose and treat. That's why you may have been referred to an endodontic specialist.
In addition to dental school, endodontists receive two or more years of advanced education in this kind of treatment. They study root canal techniques and procedures in greater depth, for diagnosis and treatment of more difficult cases. For this reason, many dentists choose to refer their patients to endodontists.
What does an Endodontist do?
Pain diagnosis and treatment –
Oral pain such as toothaches or cracked / fractured teeth can often be difficult to pinpoint. Because of the vast network of nerves in the mouth, the pain of a damaged or diseased tooth often is felt in another tooth and/or in the head, neck, or ear. An endodontist is a specialist in diagnosing and treating this type of pain.
Traumatic injury treatment –
Pulp damage is sometimes caused by a blow to the mouth, and the endodontist specializes in treating these traumatic injuries. For example, a blow to a child's permanent tooth that is not fully developed can cause the root to stop growing. A procedure called apexification stimulates bone to be deposited at the end of the root which makes it possible to then save the tooth through a root canal procedure. An endodontist is specially trained in procedures for replanting teeth that have been knocked out of their sockets.
What does the Endodontic Treatment or Root Canal Therapy involve?
On the day of your treatment, your doctor will administer the appropriate anesthesia to ensure that you feel entirely comfortable throughout the procedure. During the procedure, a small rubber shield is placed on the tooth to keep it clean and dry.
The dental pulp is accessed through the crown of the tooth, and the tooth is disinfected under high magnification using a combination of solutions and small instruments to remove the bacteria and debris. Once clear, the shaped canals are filled with permanent root canal filling material and the crown is filled with a temporary filling.
After endodontic treatment is completed, a record of your treatment will be sent to your restorative dentist. Your restorative dentist will decide on which type of restoration is necessary to protect your tooth and restore functionality.
With proper care and maintenance, root-canal-treated teeth can last as long as other natural teeth.
Why choose an Endodontist?
1: Experience
On average, endodontists perform nearly 25 root canal treatments a week, while general dentists perform less than two.
2: Efficiency
Because they limit their practice solely to endodontic treatment, endodontists are efficient and precise. This equates to positive experiences and faster healing.
3: Availability
Most endodontists offer tremendous flexibility in accommodating emergency cases, so delays in treatment are kept to a minimum and patients can be relieved of dental pain quickly.
4: Advanced Technology
Many endodontists use state-of-the-art technology such as operating microscopes, digital imaging, and ultrasonic instrumentation, to treat their patients quickly and comfortably.
What's next after root canal treatment?
When your root canal therapy has been completed, a record of your treatment will be sent to your restorative dentist. You should contact his office for a follow-up restoration within a few weeks of completion at our office. Your restorative dentist will decide on what type of restoration is necessary to protect your tooth. It is rare for endodontic patients to experience complications after routine endodontic treatment or microsurgery. If a problem does occur, however, we are available at all times to respond.
What is GentleWave®?
From the creators of GentleWave® –
"…an innovative alternative to standard root canal treatment. It presents a major advancement that helps us achieve our goal to effectively clean a tooth's entire root canal system, no matter how complex. The root canal system consists of intricate channels for the nerves and blood vessels.
We are always evaluating technological advancements and incorporating them into our practice when we believe that doing so will help us provide a higher level of care than previously possible and help us save more teeth for more of our patients.
The GentleWave® System delivers a broad range of sound waves within the complex anatomy found within the tooth, in concert with continuous irrigation. In a matter of minutes, this procedure results in complete cleaning and disinfecting of the entire network of canals. The incredible effectiveness of this system also allows us to conserve more tooth structure than ever before."
____________________
We are very proud to be able to offer this level of care to our patients. Dr Nally is fully certified in the use of the GentleWave® System and will gladly answer any questions you may have about this exciting new technology, during your visit.
What are Dental Radiographs?
Dental radiographs allow for greater detailed evaluation of the teeth, enabling us to see what our naked eyes cannot. It detects cavities between teeth, determine bone level, and evaluates bone health. The roots and nerves can also be evaluated to diagnose lesions or assess trauma damage.
Are any other new technologies utilized?
Yes! In addition to digital radiography and GentleWave®, we utilize special operating microscopes.  These state-of-the-art microscopes provide unmatched magnification and fiber optic illumination which aid the doctor to see even the tiniest of details inside your tooth. Our operating microscope is also equipped with an extremely small video camera and can record images of your tooth to further document the doctor's findings.
I'm worried about x-rays, should I be?
No. While x-rays will be necessary during your endodontic treatment, we use an advanced non-film computerized system, called digital radiography, that produces radiation levels up to 90 percent lower than those of already low dose conventional dental x-ray machinery.
What about infection?
No, there's no need for concern. We adhere to the most rigorous standards of infection control advocated by OSHA, the Centers for Disease Control and the American Dental Association. We utilize autoclave sterilization and barrier techniques to eliminate any risk of infection.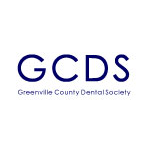 Greenville County Dental Society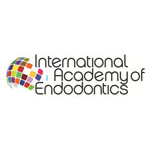 International Academy Of Endodontics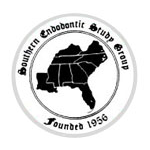 Southern Endodontic Study Group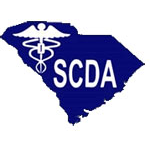 South Carolina Dental Association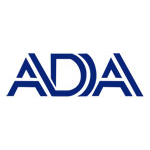 American Dental Association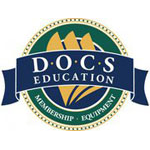 Dental Organization for Conscious Sedation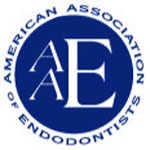 American Association of Endodontists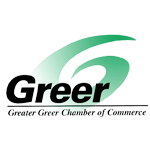 Greater Greer Chamber of Commerce
Better Business Bureau
-Office Hours-
Mon, Tues, Thurs: 8am – 5pm
Wed: 8am – 4pm
Fri: 8am – 1pm
394 The Parkway, Greer, SC 29650



394 The Parkway, Greer, SC 29650